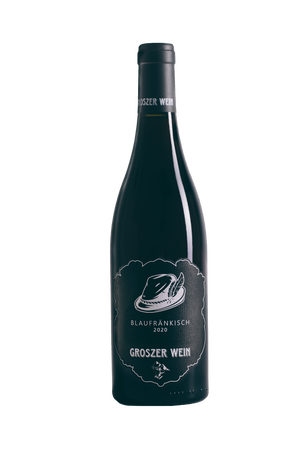 Groszer Wein Naturwein Blaufränkisch Tiroler 2020
Regular price
€24,00
Unit price€32,00 / per l
tax included
We believe that the Blaufränkisch makes the world a better place.
​
Let's just leave it like that. As soon as you taste this wine, you will understand it. Yes it is a red wine. Crystal clear cherry fruit, raspberry, violet, rose petals, thyme, tobacco and again and again this flowery meadow. The acidity on the palate might remind you of a white wine, but it is a red wine because there is also a bitter touch from the tannins which can only be found in the Blaufränkische from southern Burgenland.
Makes you think about what should be part of timeless fashion.
Buy the Groszer Wein Naturwein Blaufränkisch Tiroler Red Wine in our online shop now!
The wine is currently being changed to be organic.
Details:
| | |
| --- | --- |
| Year | 2020 |
| Type of wine / Grape variety | 100% Blaufränkisch |
| Type of soil | slate |
| Selection / Harvest | hand selected |
| Barrels | Rubbed and fermented on the mash for approx. 21 days, then 2100 and 1100 liter barrels |
| Alcohol content | 11,5 % |
| Drinking temperature | 16-18 degrees |
| Ageing potential | 2030 |