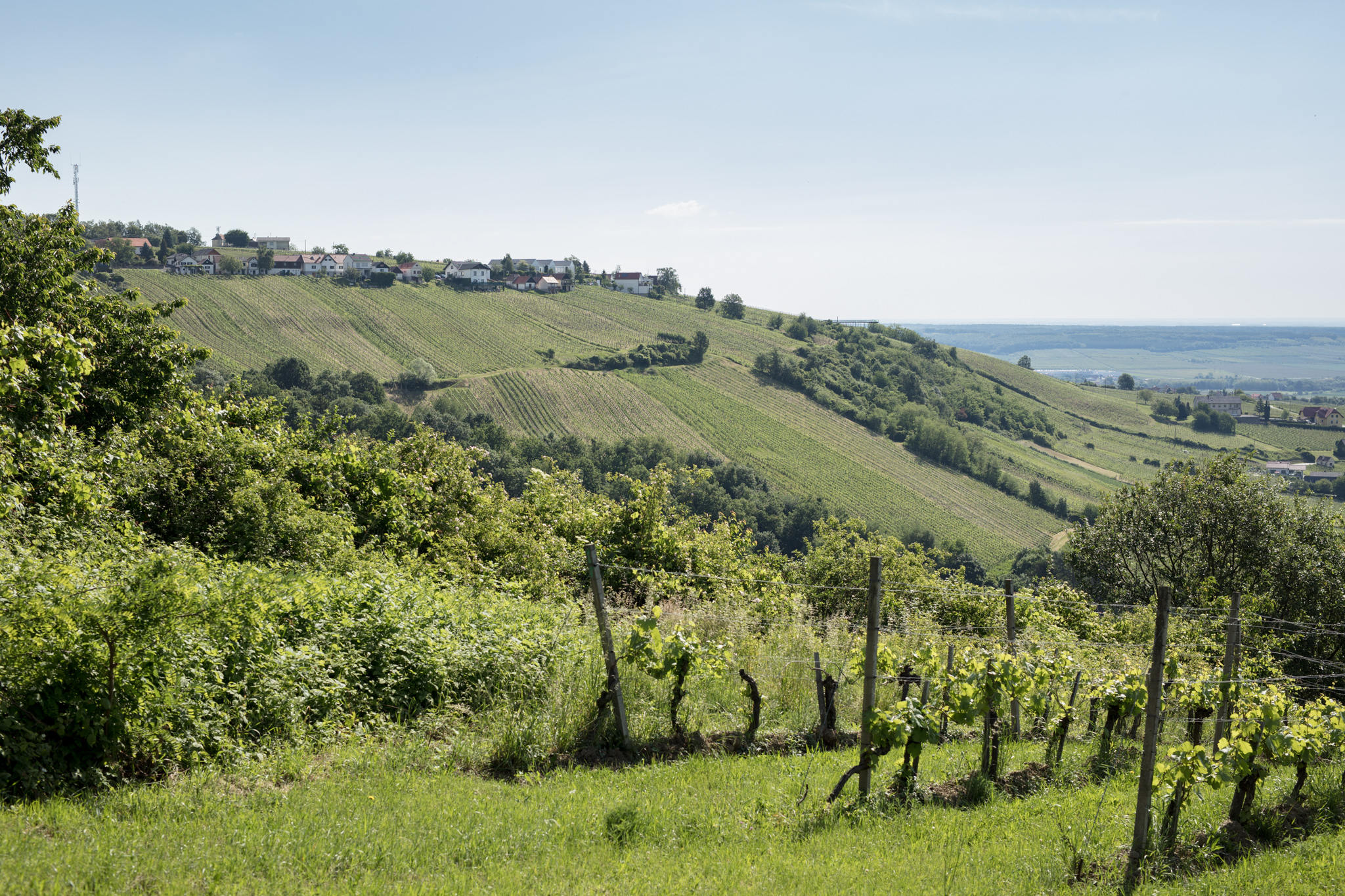 Groszer Wein
It is the passion for the unique terroir of Eisenberg in southern Burgenland that drives Edgar Brutler and Markus Bach. Grapes from old grapevines with a special character - wild, unspoilt and stubborn - grow on this mountain in a steep location. But it is exactly this mix of character that appeals to Edgar Brutler and Markus Bach. Combined with their knowledge about the wine-making process, wines are created that are delicious but don't follow a trend.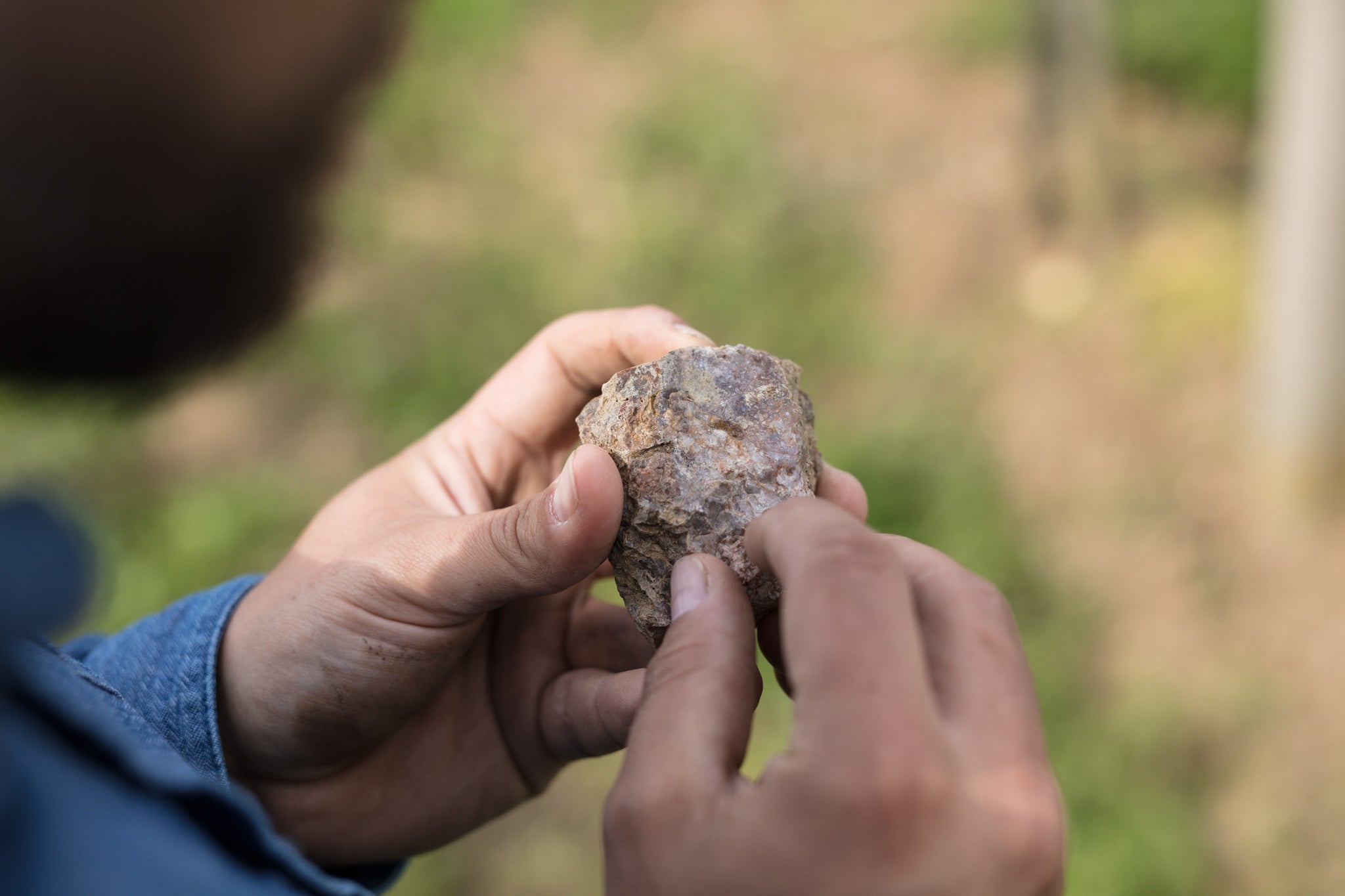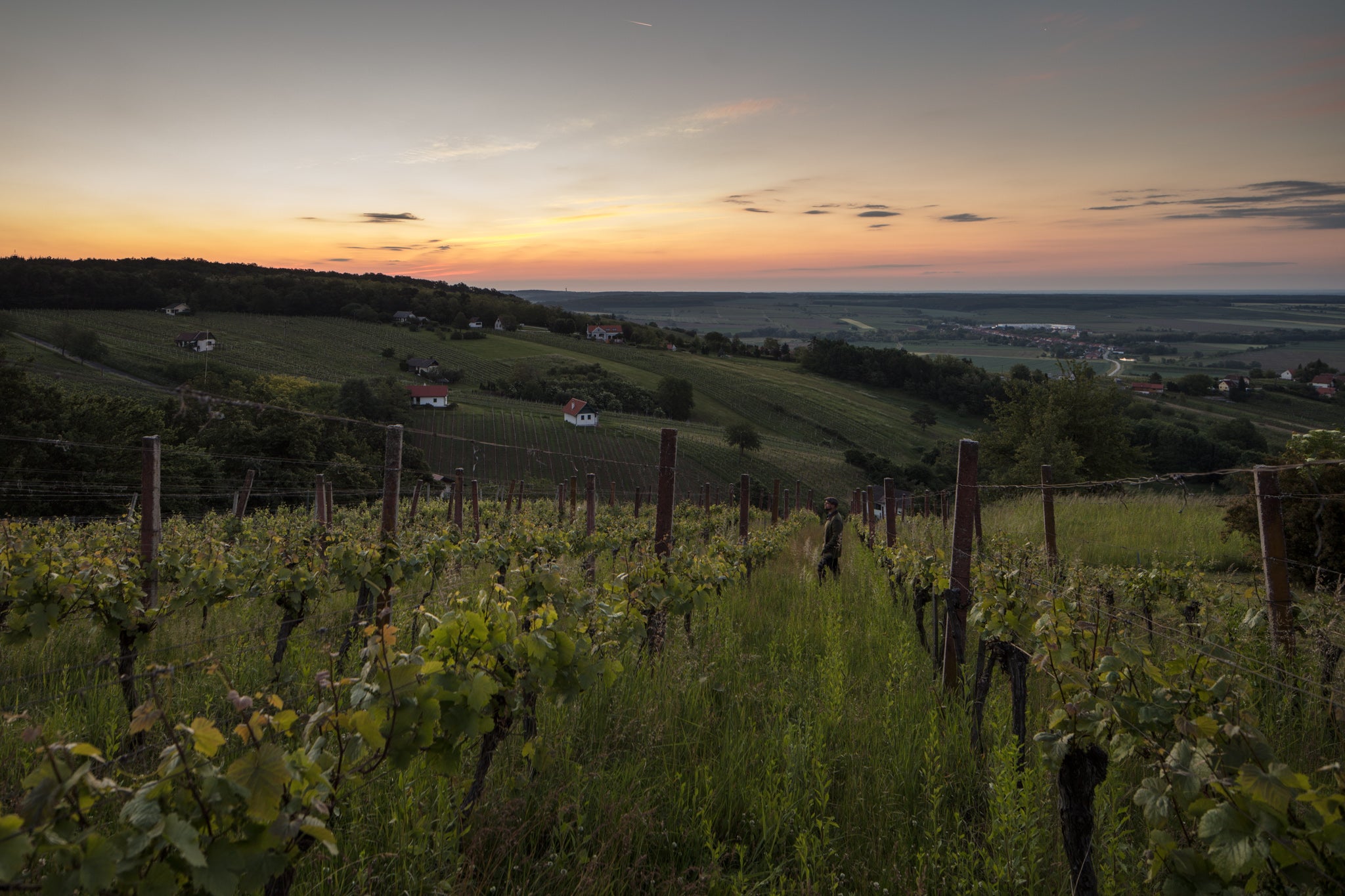 Love at first sip
"We want to express the unspoilt character of the vineyard. We don't want to hide the wild or polish anything. Well maybe we see it transfigured" says Veronika Lindner. "But isn't that the right of lovers?"
Markus Bach
was born in Würzburg and took a some detours before he unexpectedly developed a passion for Eisenberg. At first the son of a winemaker had little to do with viticulture. After he completed a commercial apprenticeship, he quickly realized that he couldn't deny his roots: he was born to be a winemaker and never felt more at home than in the middle of the vineyards. He quickly followed up the training. He wanted to extend his knowledge at the University of Applied Sciences for international wine marketing in Eisenstadt in Burgenland. By chance , his path led him to southern Burgenland where he was allowed to accompany the grape harvest from his internship until the 12th grape harvest at Eisenberg. " Right from the start I was thrilled by the unmistakable independence of the Eisenberger wines. "Without hesitating I grabbed the opportunity and jumped into the deep end", says Markus Bach, who has not regretted his spontaneous gut decision until now. On the contrary: "Great wines grow here and Iwant to make them well-known cross-border"
bach@groszerwein.at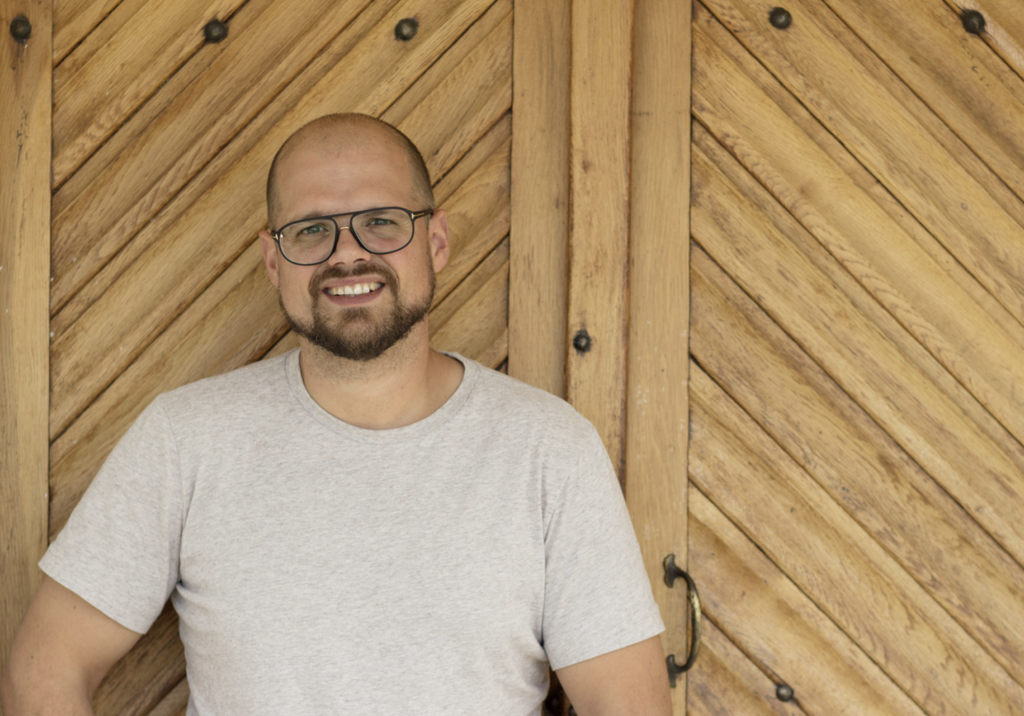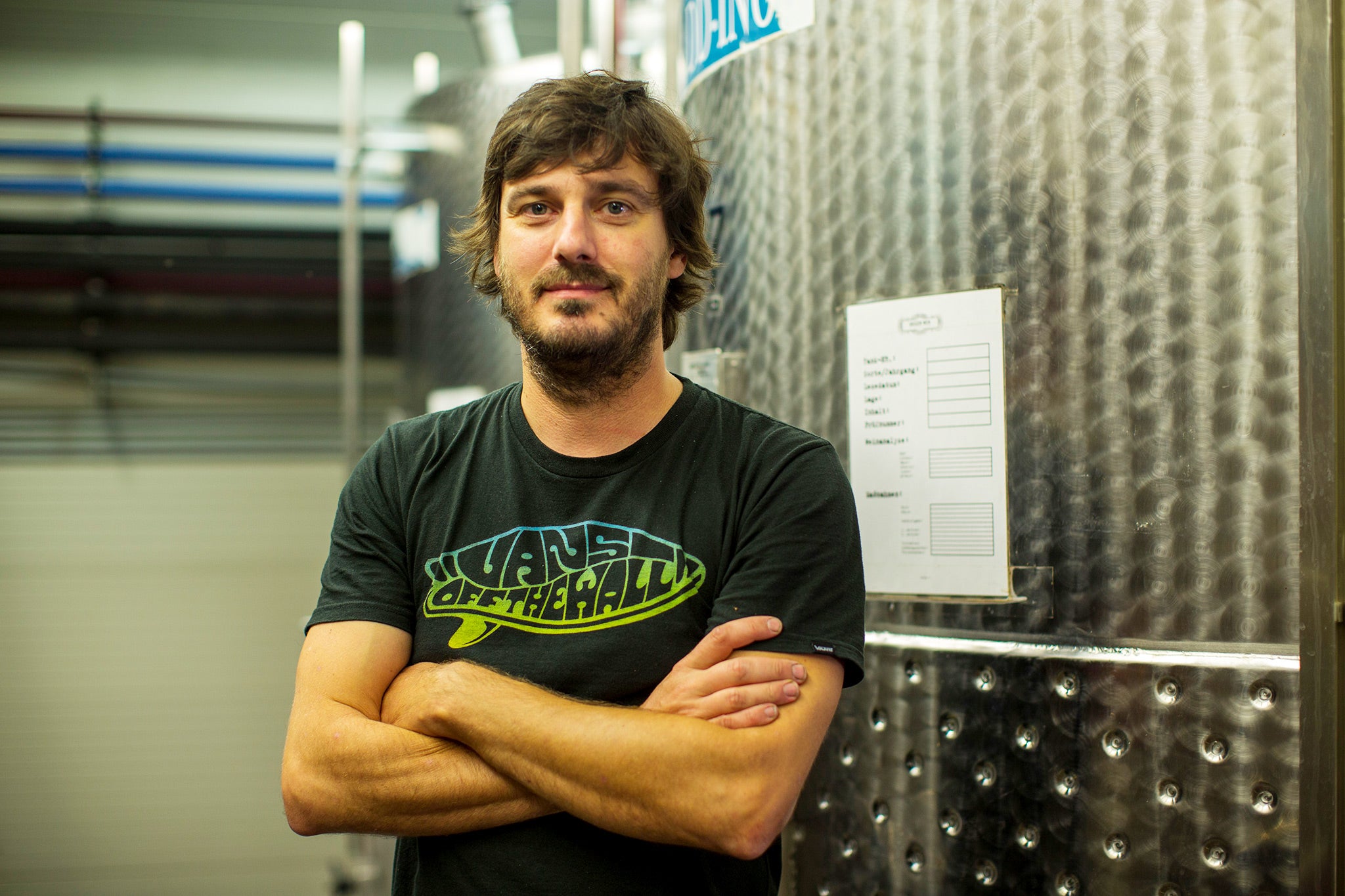 Edgar Brutler
Born as a Donauschwabe in Transylvania, he already developed a love and fascination for wine in his childhood. This influence from his early childhood made him choose the profession of a winemaker, although he was also into music. After studying viticulture and oenology in Geisenheim in Rheingau, he put himself to test in a variety of wine-growing businesses. Ultimately one direction has increasingly prevailed in his work: minimalism. The deep focus on the essentials: the terroir, the grapes and the natural processing into wine. The process that runs on its own but still demands a lot of tact, precision and experience. Here in Eisenberg at Groszer Wein, Edgar Brutler has a mission: to produce real wines that have an unique and pure characteristic. 
brutler@groszerwein.at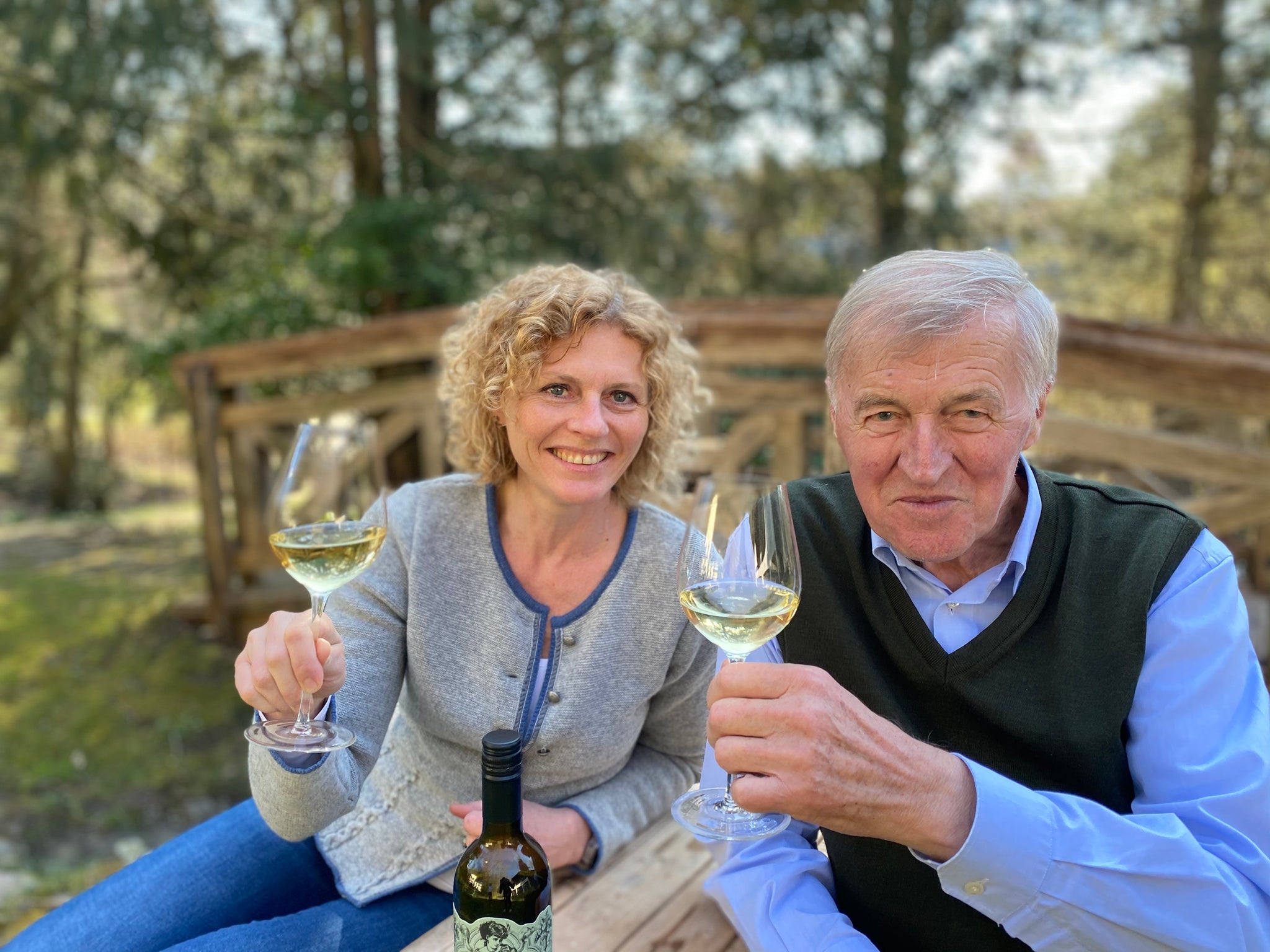 Family Lindner
The most important reason for having their own winery is the love for the wine and its cultural manifestation. Hans Lindner, founder of the Lindner Group, had been looking for a winery for a long time. But not just any winery. It had to be one with the opportunity to evolve and in a place that isn't on the radar of the wine world yet. Something very special. The search went on for many years. Another reason for that was the human factor which played a crucial role. But in 2020 he found exactly what he was looking for.
Throughout his life Hans Lindner has supported many people with the economic income of his company through the Hans Lindner Foundation in Germany, Romania and Uganda. This is how he got to know Edgar Brutler's parents, who set up their own winery in Romania with the help of the Hans Lindner Foundation in the early 1990s. In this regard, you can call it a coincidence or not when the Lindner Family and Edgar Brutler met in 2020 in Eisenberg, which magically closed the circle. Markus Bach's brother has been an employee of the Lindner Group in Dettelbach, Germany for 24 years. Was that a coincidence as well? We would call it a stroke of luck.
This personal connection was reason enough to set up a winery together. While doing so the Lindner family relied on the skills of the two winemakers whom have both studied oenology. Markus Bach as the one who stands for the quality of the Groszer wine for many years and is deeply rooted in the region of the Eisenberg. Edgar Brutler who has brought together the knowledge and feeling from the world of wine and can now develop freely here in the winemaking process.
For the Lindner family, Edgar Brutler and Markus Bach, it's all about the adventure. To be on the same wavelength. It's about wines with character. It's about organic farming. It's about freedom and natural development. Not a subsidized hobby but economic thinking and acting, which is also part of a sustainable development. Just as much as Edgar Brutler and Markus Bach live for their style and way of making wine, the Lindner family lives for sustainable and biological agriculture.
With their project Land.Luft they have founded a sustainable organic farming in which the animals live 100% in a free-range husbandry and are slaughtered directly on their own pasture, in the presence of familiar people in order to reduce the stress of the animals. Land.Luft isn't vaccinating or fattening the animals and generally gives them no unnecessary medicines such as antibiotics. Sustainable - for the benefit of people, animals and nature.
As in their core business construction, the Lindner family wants to take full responsibility from A to Z in agriculture and viticulture.
service
If you have any questions about our wines feel free to ask our wine-grower Markus Bach.
We would be happy to help you!